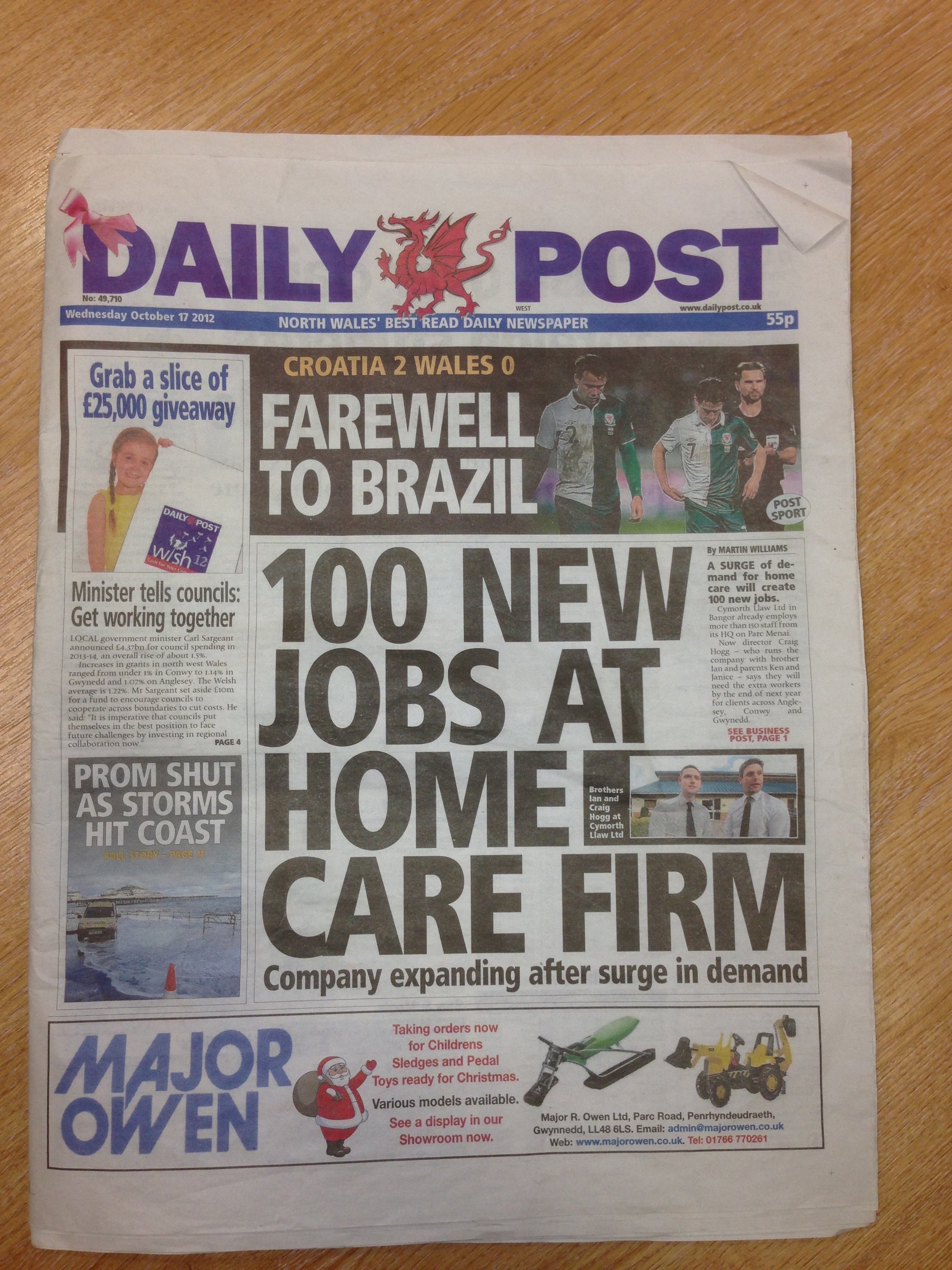 Our #TellAFriend recruitment campaign, launched back in October and now in its 4th month, has thus far been extremely succesful in adding suitable people to our family care business!
Since October we have interviewed and added many people to our company, offering succesful applicants long term employment, job security, a competitive rate of pay and a progressive career pathway with one of the regions largest independent providers of Homecare.
A front page job creation exclusive broke by the Daily Post & Business Post back in October 2012, a story that was also picked up and featured on BBC Radio Cymru during that month, reported on our plan to add an additional 100 Homecare Workers to our company by the end of 2013.
This remains the case!! We continue to grow rapidly and we continue to create new jobs and recruit extensively, as we again look to add suitable, like minded people to our reputable care business.  
Visit our recruitment page for more information or call 01248 679922 and speak to one of our recruitment advisors.
Read the full article http://www.dailypost.co.uk/business-news/business-news/2012/10/17/surge-in-demand-will-create-100-jobs-at-bangor-care-business-55578-32045651/