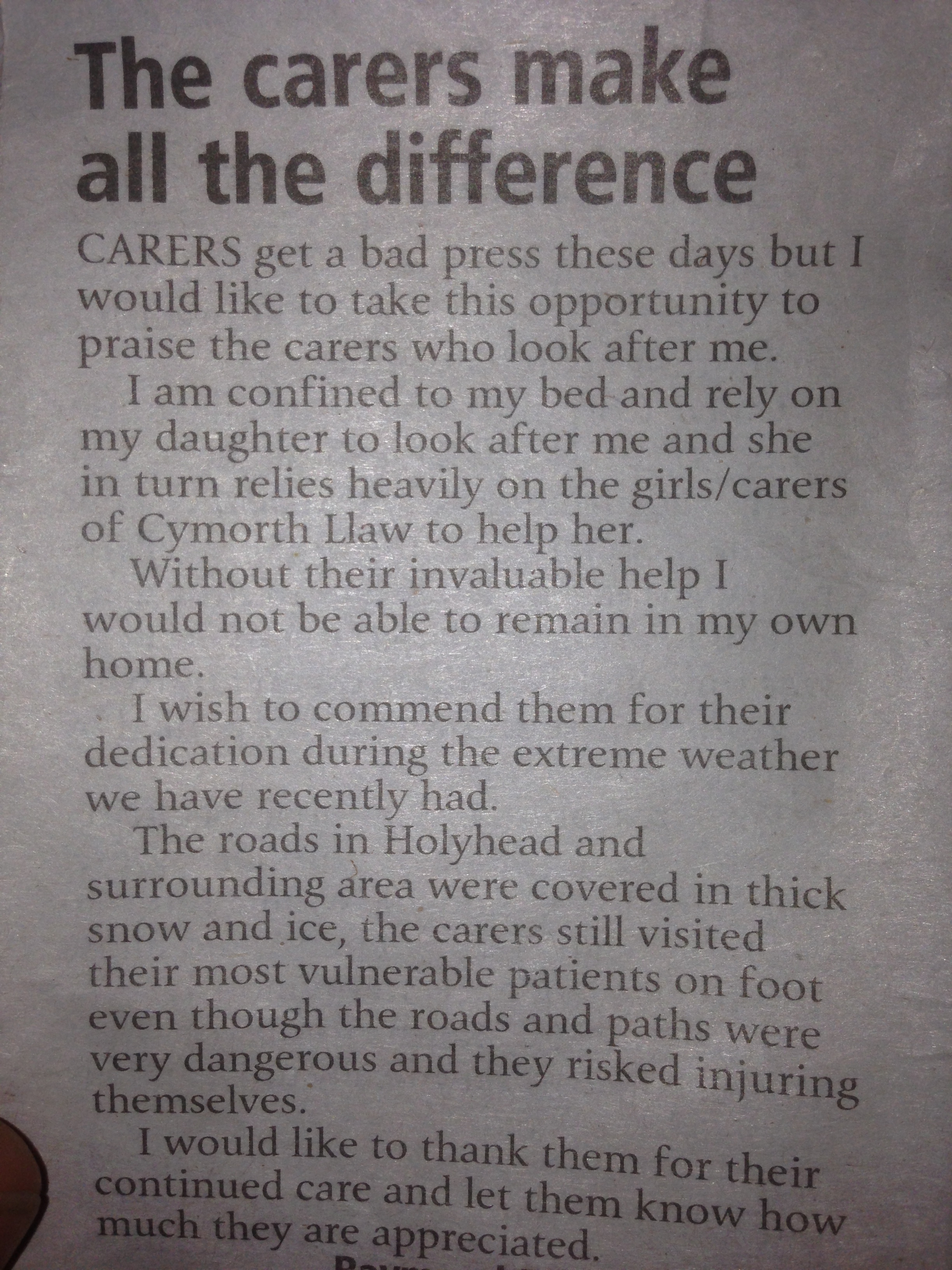 The recent heavy snow and ice brought many difficult challenges to staff who still continued to for fill home visits to many of our vulnerable service users throughout the region.
From people leaving their cars and walkin…g miles through the snow to conduct care visits, to office staff sleeping on the floor at head office (for 3 nights in a rowto man the on-call system) – everyone pulled together to ensure that the excellent service we provide continued despite the weather.
One of our customers in Holyhead recently wrote to the Daily Post (29/01/2013) to express their gratitude for the care help and support our staff provide, especially during the recent snow.
Attached is the letter for you all to read.
The company directors would sincerely like to thank each and everyone of the 200 or so people we employ, for the care you provide and for the professioanlism all our staff show when carrying out their work.
Care Workers are the un-sung hero's of Health & Social Care and we truly do employ the best people in NW Wales.